By Laura Palmer
Paloma Stoecker, or as she is more notably known, Delilah, is a woman that knows what she wants: more reverb, less reverb, hands in the air, a sing along. Not exactly giant requests given the level of success she's been enjoying in this early part of 2012 giving her this national tour and tonight's spot at every performer's seemingly favorite quirky Bristol venue – Thekla.
The opening offerings tonight are altogether more down-beat, laid back affairs with Paloma's flawless almost Amy Winehouse-like vocals the lead attraction in an array of songs that are pleasant but in all honesty somewhat hard to differentiate. Given her guest vocal appearance on Chase & Status' "Time" it's perhaps not what most of the crowd crammed into this vessel were expecting. It's rare that the crowd itself can become such a distraction when trying to enjoy a show, but unfortunately tonight is case in point.
As we roll through the set list our leading lady sits down at the keys in order to play some more insightful and tender musings that are too often drowned out by the unrelenting crowd who continue to scream praise at her even during an explanation of her song about her father whom has sadly passed on, seems a little inappropriate. It is a song that feels poetic and beautiful and quite frankly it's a shame to see it so largely ignored around the room. It appears tonight's patrons might be more used to evenings at Bristol's Motion. Rather surprisingly though each song seems to be met with a much more rapturous applause which is altogether surprising given that it feels like half the room haven't been listening.
Singles seem to be the only saving grace and the only thing some have paid their £9 for, as the crowd clap along to "Love You So" and forgive the technical sound problems to scream for the inevitable encore. Paloma is always polite and thankful to all who have attended, she even teases them during the encore before going on to play new single "Breath" not quite as catchy as other single "Love You So" but likely to win people over all the same. By far the big hit "Go" gets Paloma asking for the house lights to be turned on so she can see her audience before she ends. It is a strange realism that a crowd will pay more attention when an artist is speaking than singing.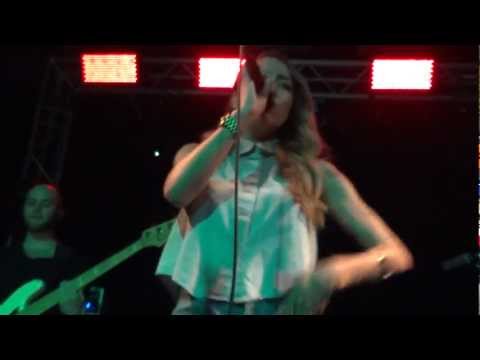 To watch more videos from Delilah's Bristol gig, click here.